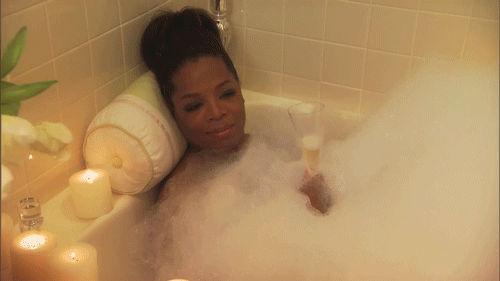 The second-generation Kindle Oasis is now pool- and bathtub-friendly.
They want to read e-books in the bath tub without fear.
OWN / Via youtube.com
And here, in the pool, while floating.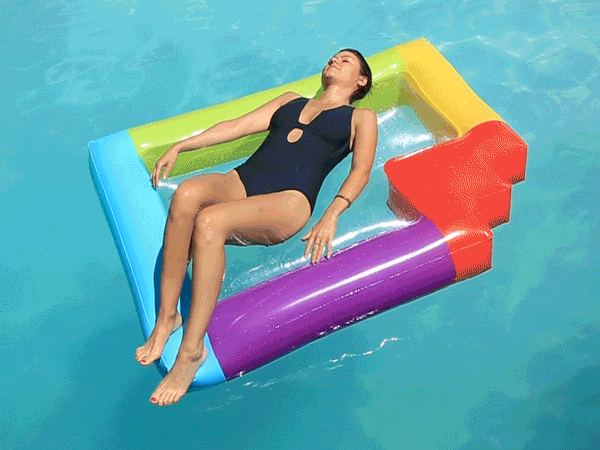 Giphy Originals / Via giphy.com
The wait is over — Amazon is finally releasing a water-resistant Kindle Oasis. 💦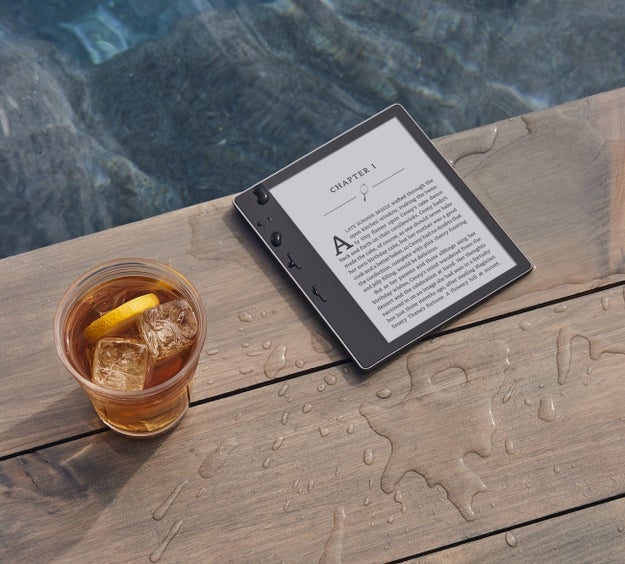 It's rated IPX8, meaning that it can withstand being in up to 2 meters of *fresh water* for one hour at a time. Getting splashed by the ocean at the beach shouldn't be a problem either, but don't take it snorkeling.
The Kindle Oasis is Amazon's fanciest, shmanciest e-reader, with a sleek aluminum back. It's mega-thin, and has the fastest page turns of any Kindle, thanks to a dual-core processor, upgraded from a single core in the previous version. Like all Kindles, it's got a long battery life (weeks-long, possibly a month, depending on use); unlike other Kindles, it's also got a battery that you can fully charge in under two hours.
Amazon
The display is also bigger than that of other Kindles.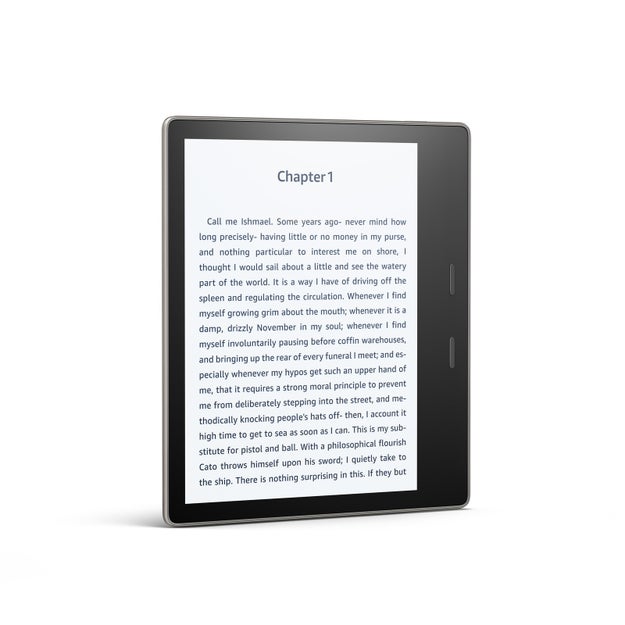 The second-generation Oasis's screen is 7 inches (previous Kindles have 6-inch displays), and it features additional LED lights for nighttime reading compared to last year's Oasis (12 instead of 10) .
It has software additions that improve readability too: You can choose from even more font sizes, degrees of boldness, and inverse colors (like making the text white and the background black).
Amazon
Another new feature is being able to connect to Bluetooth speakers to play audiobooks.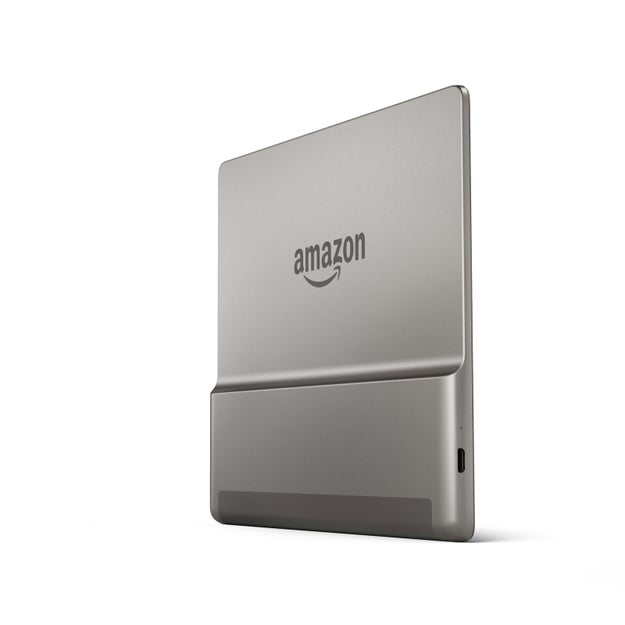 You can now buy and listen to Audible audiobooks directly from the Kindle Oasis, by connecting it to a Bluetooth speaker or headset. That means you don't need to use your phone to listen to books on tape, though it may drain your Kindle's battery quicker than just reading a book.
Amazon said the Oasis' 6-week battery life is based on a half hour of reading per day, with both wireless and Bluetooth functionality off and the light setting at 10. Audible streaming over Bluetooth will reduce that battery life, but until we can test it, it's unclear by how much.
The Kindle's audiobook feature also integrates seamlessly with Whispersync, a feature that syncs where you are in both an e-book and an audiobook. For example, you can listen to the audiobook while you wash dishes or fold laundry or whatever — and, when you start reading before bed, pick up from where you left off on your Kindle. Amazon said that there are over 100,000 Whispersync titles in the US, the UK, and Germany.
You can read Whispersync titles on any Kindle — but the Oasis is the only Kindle that can store and play audiobooks via Bluetooth speaker or headset.
Amazon
There's also a 32GB, Wi-Fi-only version ($280) for people who want to download a lot of manga/comic books, but 8GB is sufficient to hold a thousand e-books and about a dozen audiobooks.
Those who want to be able to download books wherever, whenever can opt for the cellular version (which only comes in the 32GB model) for $350.
That price also doesn't include the Kindle covers that double as stands ($45 for fabric and $60 for leather).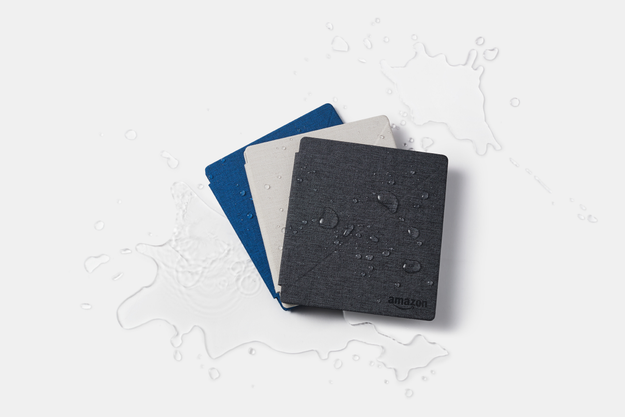 Amazon
The Kindle Oasis is really only for very, very avid readers. The lower end of the Kindle line-up is more affordable, and sufficient for most.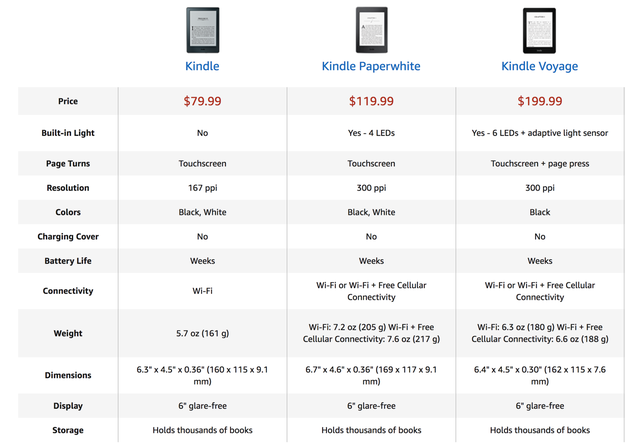 The $119 Kindle Paperwhite, for example, has the same screen resolution as the Voyage and Oasis, and includes many of the features most people are looking for (LEDs, long battery life, touchscreen).
The Voyage's screen is "flush," meaning there are no buttons. It also has a light sensor that can automatically adjust the display's brightness based on how bright it is outside — but these are fairly marginal upgrades over the Paperwhite.
Amazon
If you're looking for a Kindle alternative, there's also the Kobo Aura H20 ($180).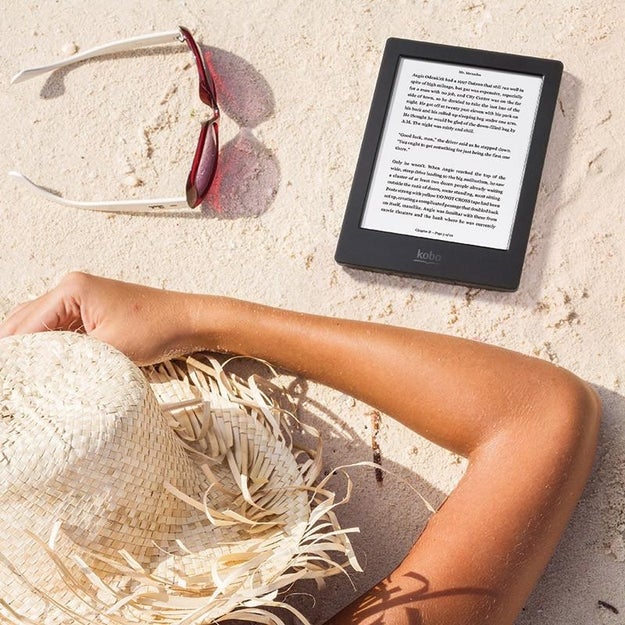 The Aura H20 is waterproof for up to 30 minutes in 1 meter of water with the port cover closed (so slightly less water-resistant than the Oasis). Kobo has its own (albeit smaller) e-book store — but you can add any ePub file or borrow e-books in PDF or ePub form from your public library to Kobo devices.
Kobo
Comments
comments